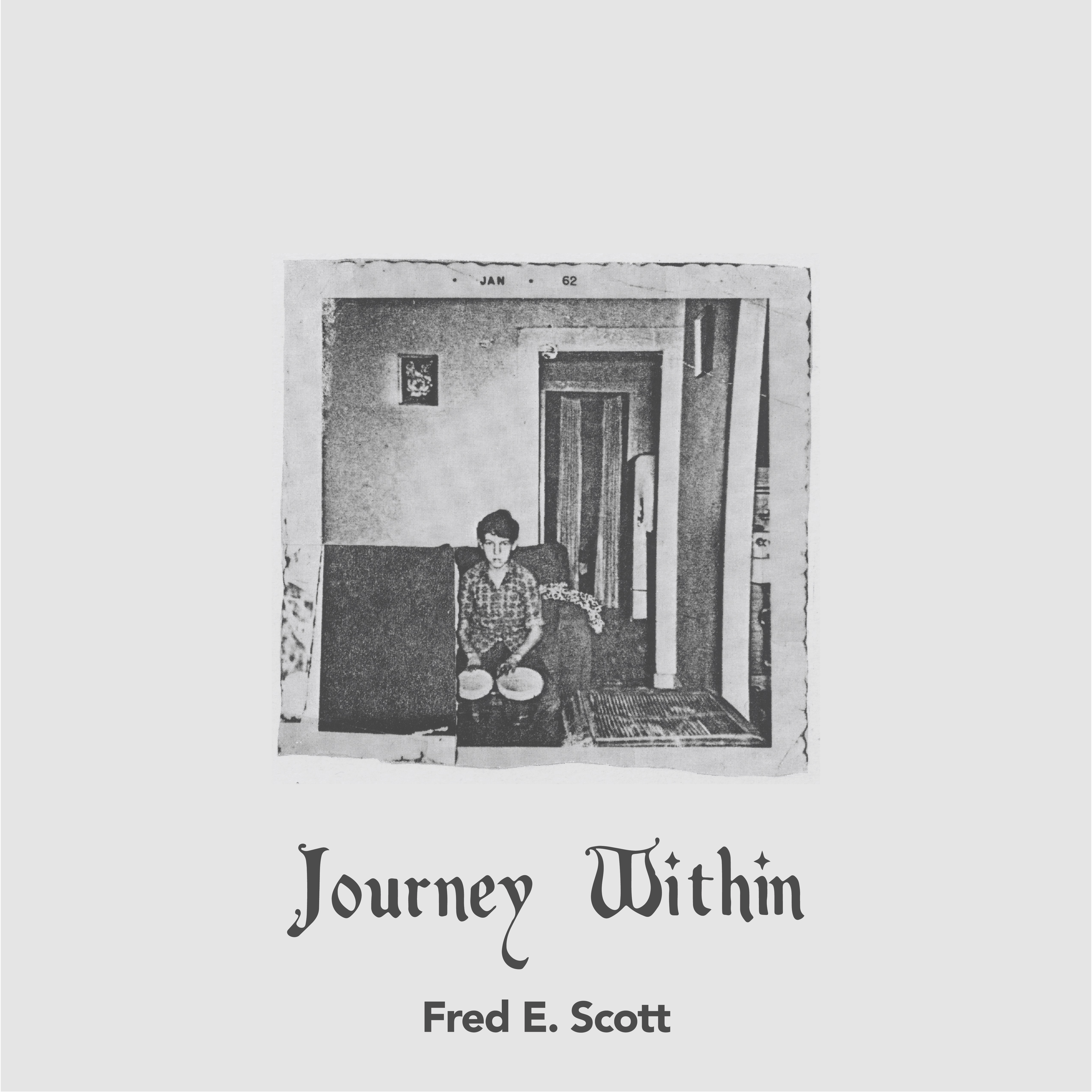 Photo courtesy Fred E. Scott
Fred E. Scott (foreground right) performs with Roy Brooks (at left) and others. Photo credit: Jim Gallert
tracks
A. Journey Within
B. El Lobo

credits

All music written and performed by Fred E. Scott
Engineered by Bobo Jenkins
Mastered by Warren Defever
Produced by Two Rooms
Original release: Natural Records, a subsidiary of Big Star Records, 1978


Journey Within
Fred E. Scott
Two Rooms Records is proud to present the first official reissue of Fred E Scott's
Journey Within
. Recorded at Bobo Jenkin's Big Star studios over the course of three weeks in 1978,
Journey Within
sounds like it came from another world but is firmly rooted in the continuum of creative music in Detroit. Scott has played and studied with master percussionist Roy Brooks, appeared on Wendell Harrison's
Dreams of a Love Supreme
and has performed across the country as a pianist and percussionist.
Originally issued in a small edition through Bobo Jenkins' Big Star label,
Journey Within
has long been sought after by collectors of rare 45s, DJs and adventurous listeners. This new edition of the 45 was produced in cooperation with the artist and has been beautifully remastered by Warren Defever.
On "Journey Within
,"
Scott sings about his quest for inner peace, as his synthesizer soars and George Freeman, Big Star's house bassist, plays a meditative two-note bass riff. On "El Lobo" Scott's percussion comes into the foreground, swirling around Freeman's lively bass line.